WordPress is a powerful blogging tool.
With the WooCommerce plugin, you can transform your blog into an e-commerce website.
To enable CHIP as the payment gateway for your WooCommerce website, you need to install the CHIP for WooCommerce plugin.
This article will walk you through the steps to start accepting payment for your WooCommerce store with CHIP.
Pre-requisite requirements
Before we dive further into installing and configuring the plugin, you need to ensure that your WordPress installation meets the following requirement:
Self-hosted WordPress (version greater than 4.7)
WooCommerce (version greater than 3.3.4)
Once everything is set, we can move on to the next steps.
1. Install & configure
First, on your WordPress Dashboard, go to Plugins >> Add New, and search "CHIP for WooCommerce." Install and then activate the plugin.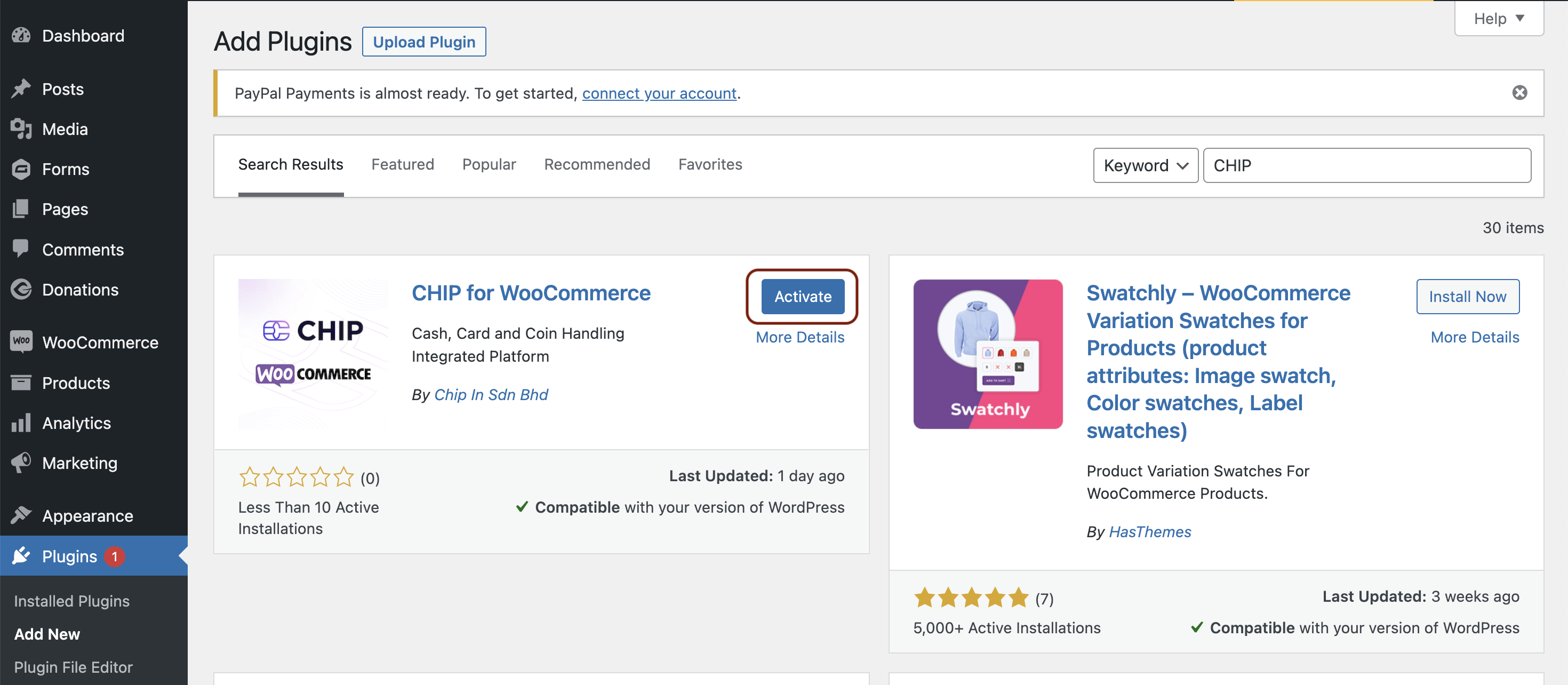 Then, go to the plugin Settings configuration, and set your CHIP account Brand ID as well as Private Key.
Note: You can obtain the Brand ID and the Private Key from your CHIP Merchant Portal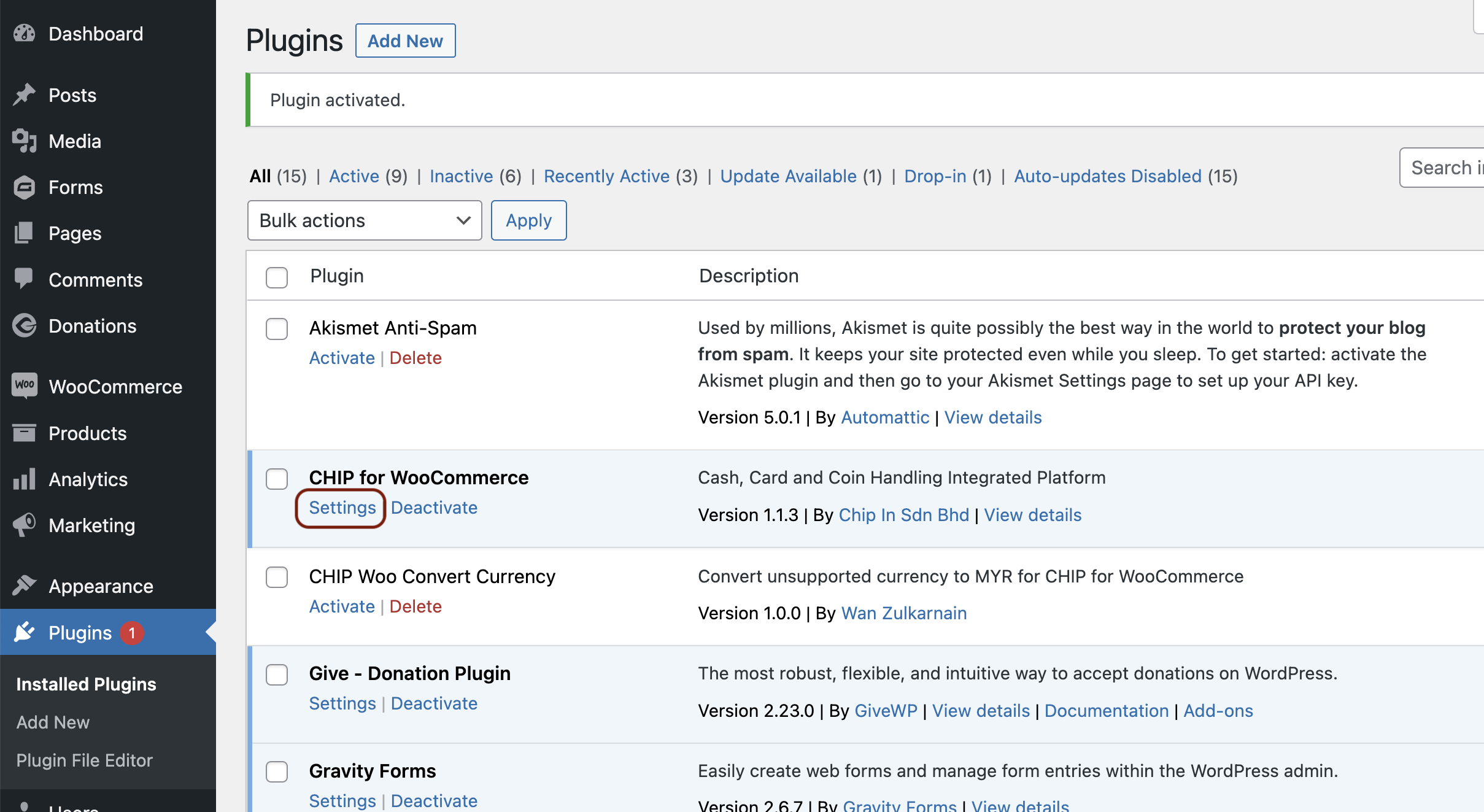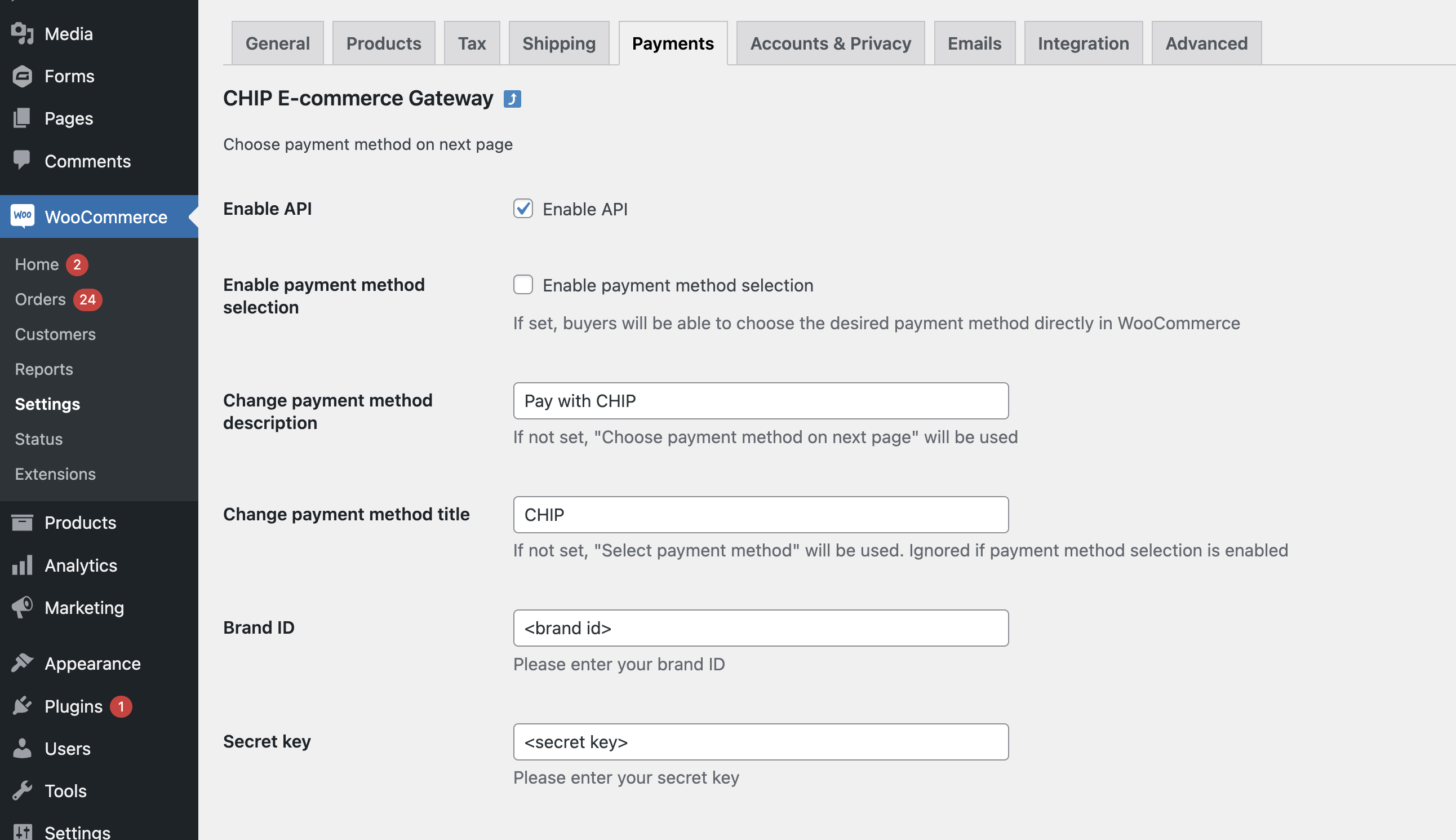 Congratulations! You successfully configure the CHIP for WooCommerce plugin, and your WooCommerce store is now ready to receive payments.
2. Test the purchasing experience
We highly advise you to test the purchase and payment flows.
Note: The example flow below is based on buying a simple, virtual, and downloadable product.
The flow starts with choosing a product and clicking the Add to Cart button.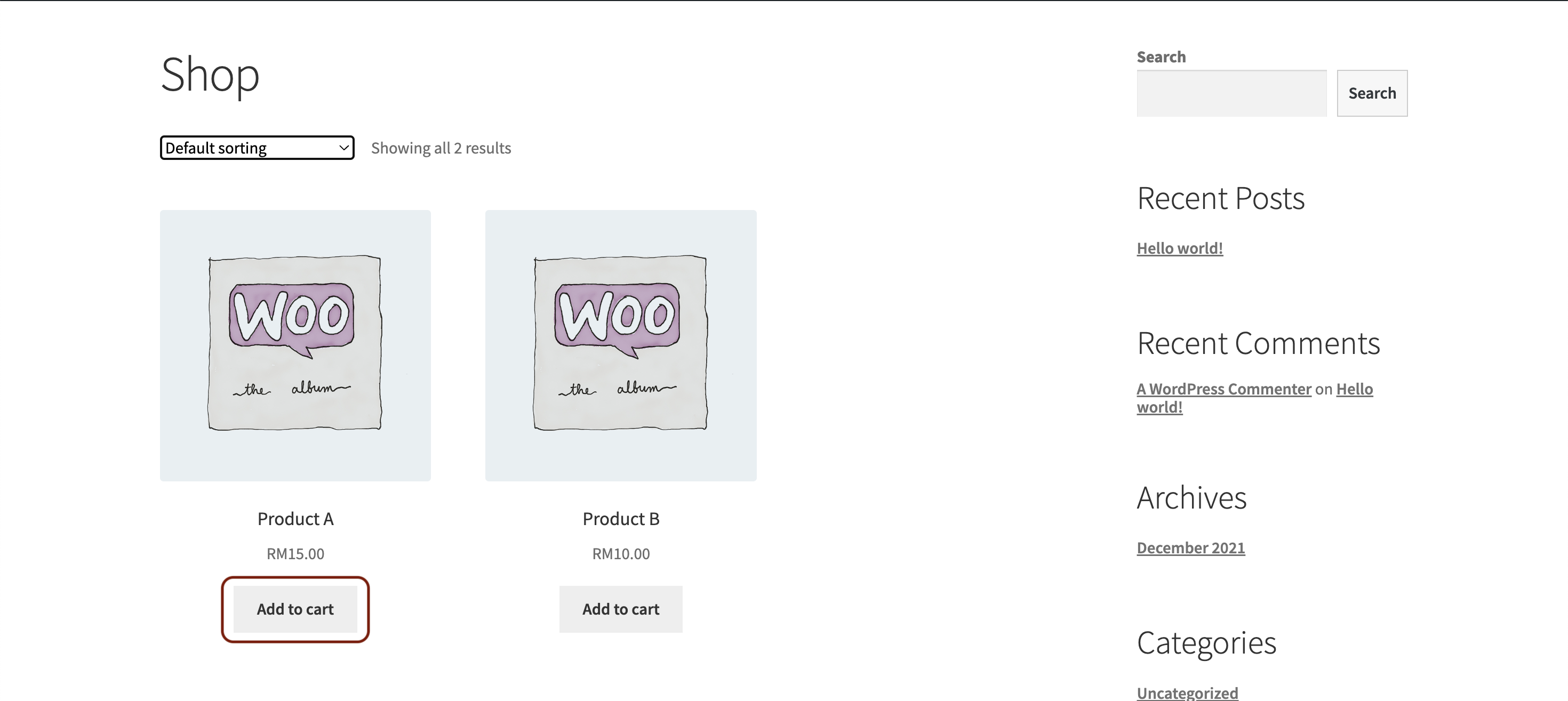 Then, confirm the cart and proceed to checkout, where a buyer will need to fill up the Checkout form.
The site will redirect to the CHIP payment page. Since this is a test environment, an option to approve or reject the payment appears instead of choosing an FPX bank.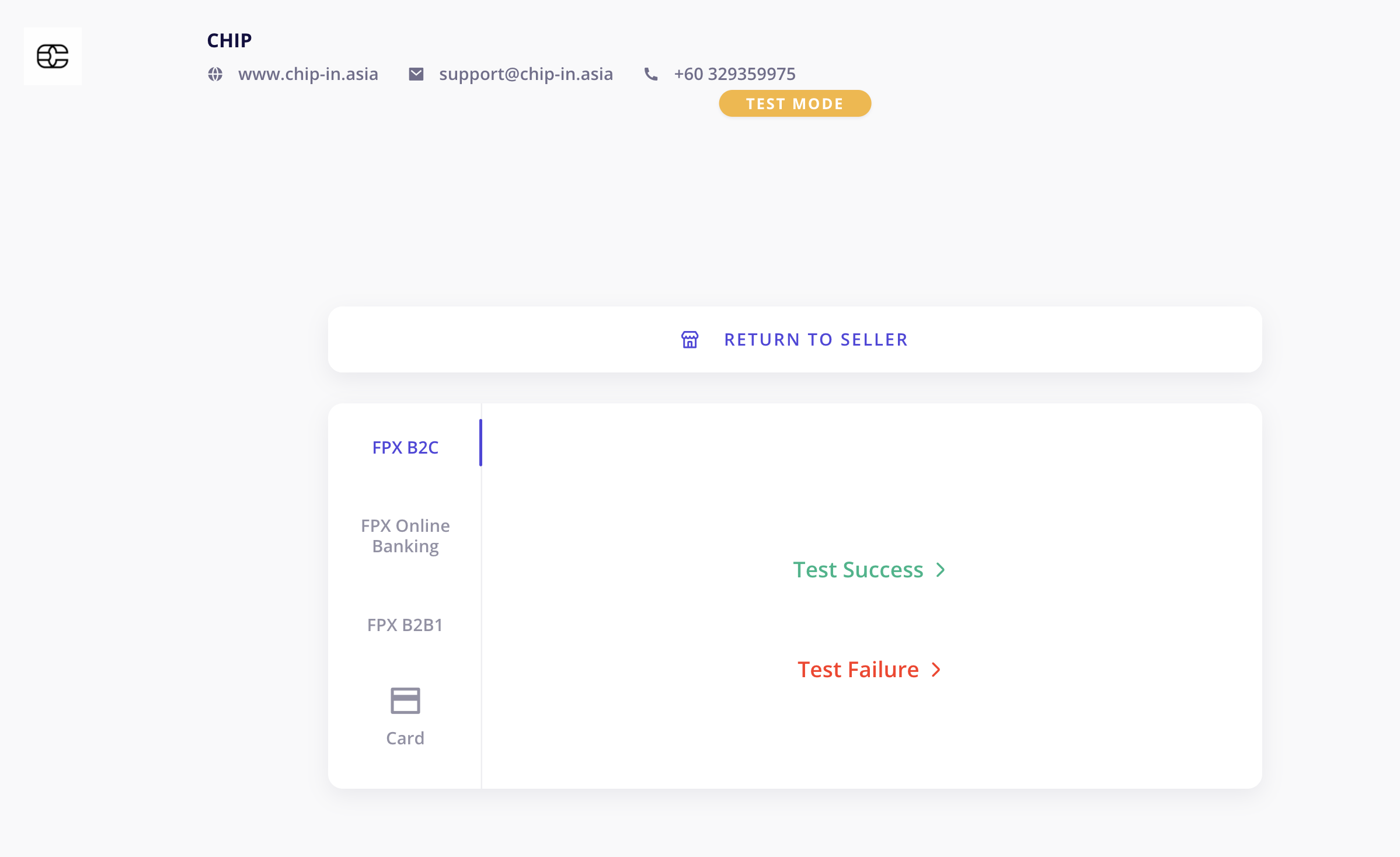 Upon success, CHIP will redirect back to the WooCommerce site.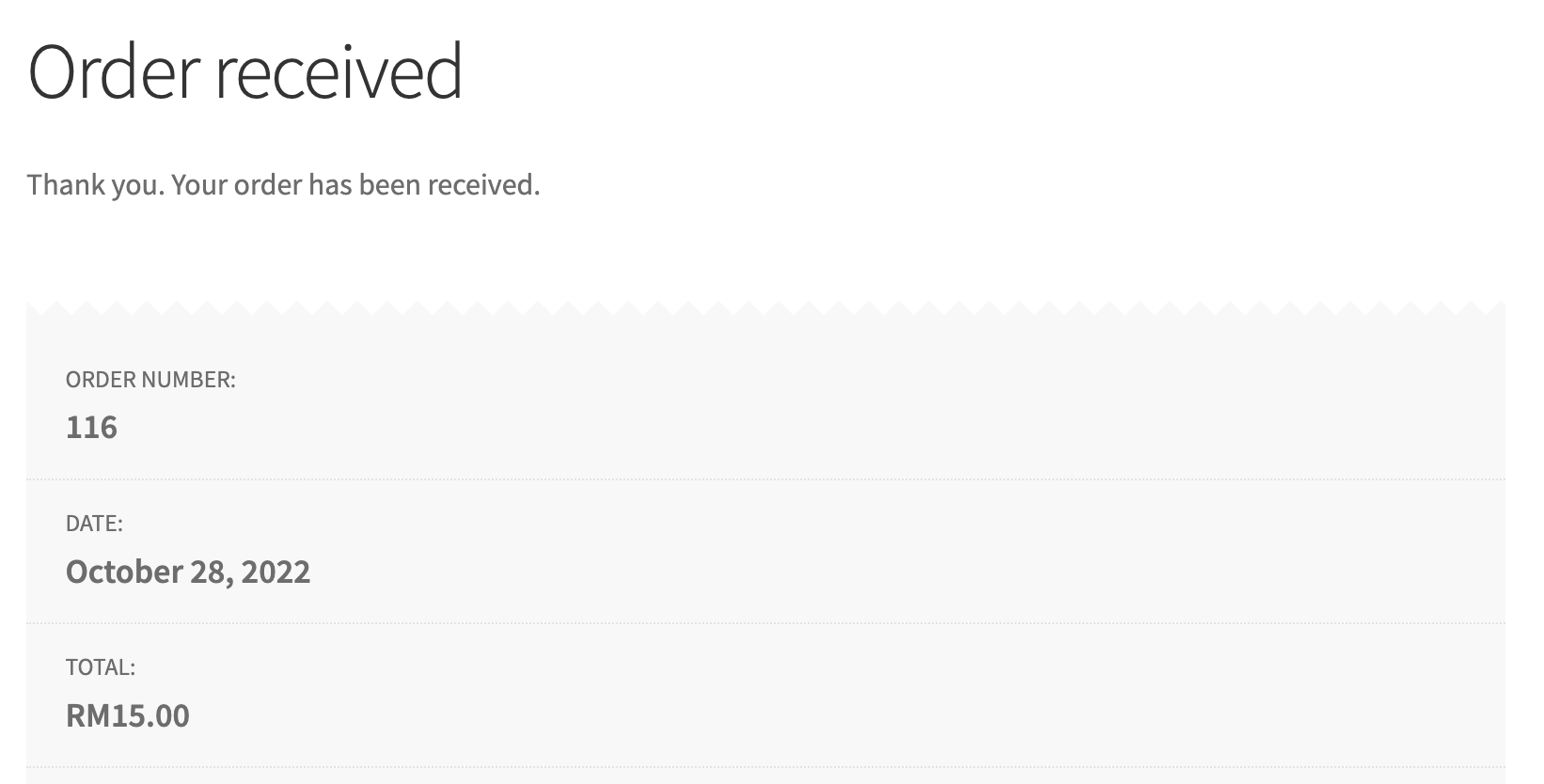 You can find the plugin on the WordPress Plugin Repository, where you can download and view the version history. Alternatively, you can also find the download link on our API page.
Be sure to test it, and don't forget to leave a 5-star rating on our plugins!
Recommended related topic
Read: CHIP Collect – CHIP for WooCommerce: initiate refund to customer
---
We welcome article and content contributions from our community. You can join our Facebook Group and share your topic/work at this group to get featured in our blog.
Or, if you have ideas for our next feature, please share your Wishlist with us!
Also, please like and follow our Facebook Page, Instagram and LinkedIn if you haven't done so 🙂