In our earlier guides on 'CHIP Collect – CHIP for WooCommerce: getting started' and 'CHIP Collect – CHIP for WooCommerce: initiate refund to customer', we have discussed enabling CHIP payments on your WooCommerce platform.
WooCommerce stands out as an exceptional e-commerce plugin for WordPress sites, and for fundamental e-commerce functionalities.
However, to leverage advanced features of WooCommerce, it is essential to install the WooCommerce Subscription plugin.
The WooCommerce Subscription plugin permits you to introduce subscription products into your portfolio. Subscriptions foster customer loyalty and offer a seamless payment experience, enhancing the overall convenience for your clientele.
In this article, we'll guide you through the process of incorporating subscription products into your WooCommerce store using CHIP
Necessary Prerequisites
Before we delve deeper into the plugin installation and configuration process, it's crucial to verify that your WordPress setup aligns with the following prerequisites:
A self-hosted WordPress site (version 4.7 or higher)
WooCommerce installed (version 5.1 or higher)
CHIP for WooCommerce (version 1.3.3 or higher)
Upon fulfilling these requirements, we'll be prepared to navigate towards the subsequent steps.
1. Installation and Configuration
Firstly, access your WordPress Dashboard. Navigate to Plugins >> Add New >> Upload Plugin. Here, choose the file 'woocommerce-subscription.zip', install it and subsequently activate the plugin.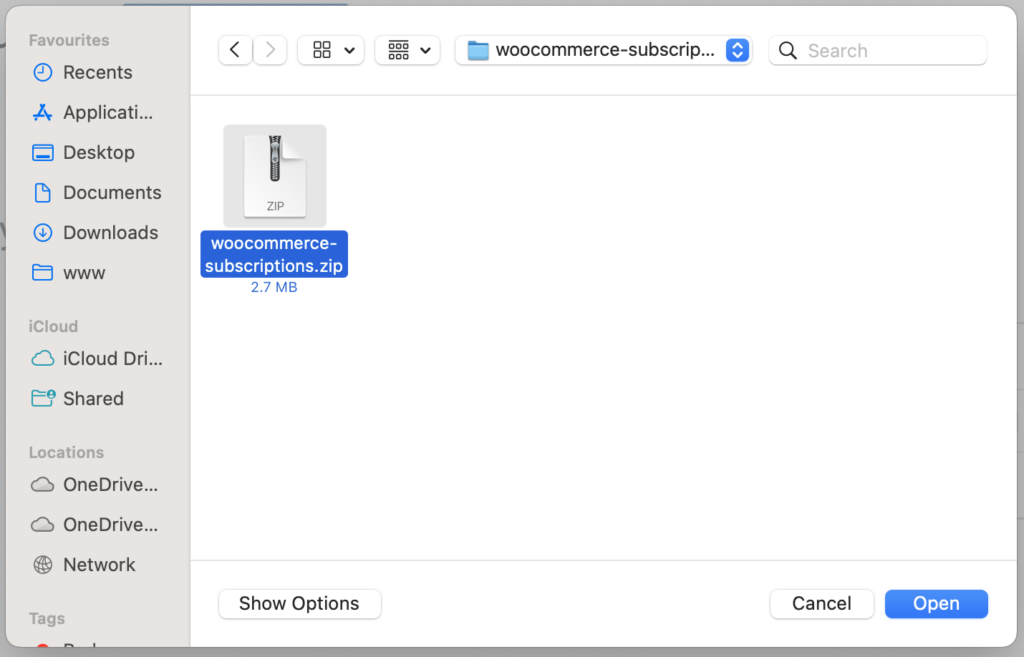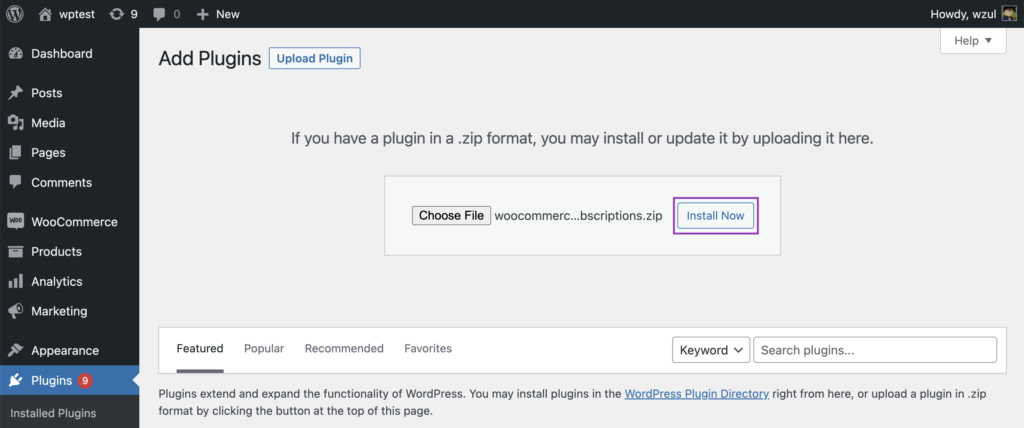 Please note that The WooCommerce Subscription plugin is a premium plugin. It must be purchased from https://woocommerce.com/products/woocommerce-subscriptions/
Note: However, we do have a sponsorship program. Drop an email to [email protected] to know more!
Next, head over to Products >> Add New and establish a new product with the 'Product data – Simple subscription' setting.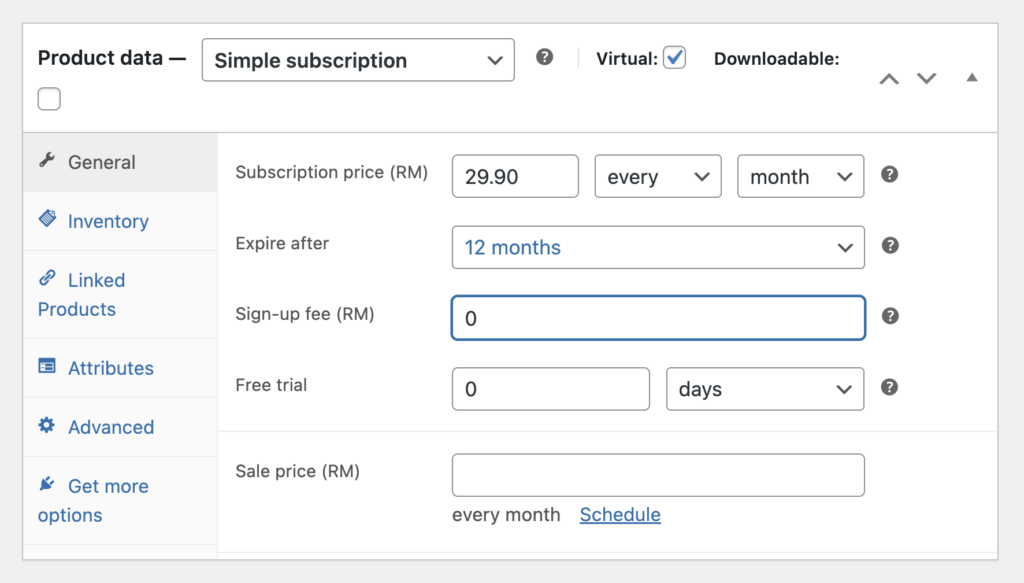 Further, you can adjust other parameters based on your specific business requirements before publishing the product.
Congratulations 🎉 ! You have successfully set up a subscription product. Your WooCommerce store is now equipped to process recurring payments.
2. Experimenting with the Purchasing Experience
We strongly recommend that you simulate the purchasing and payment procedures to ensure a smooth user experience.
The process begins when a customer selects a product and clicks the 'Sign up now' button.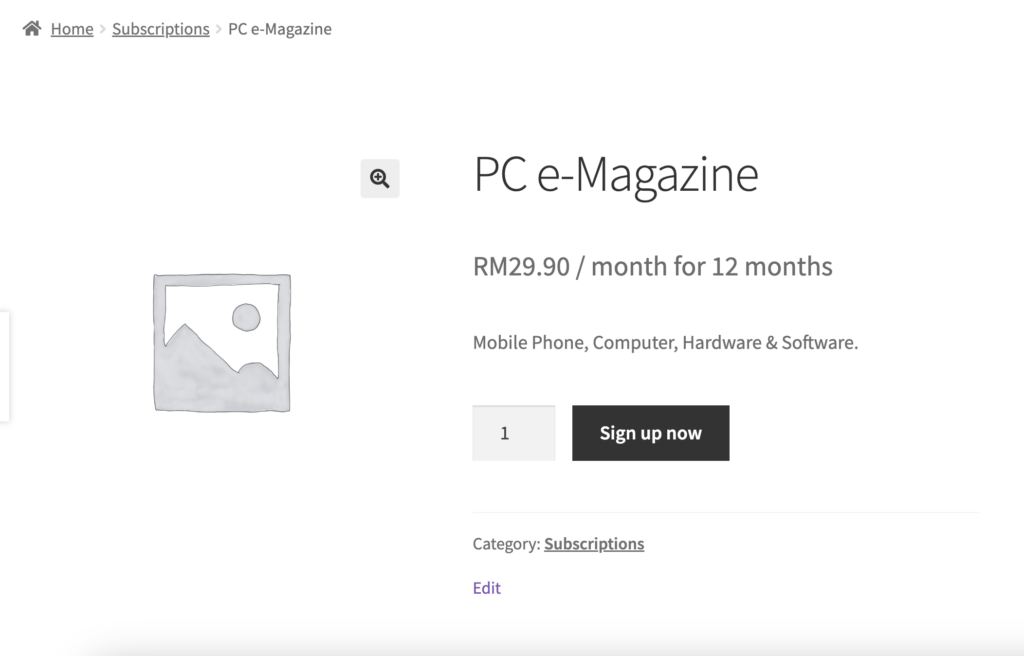 Next, they confirm the items in their cart and proceed to the checkout phase. At this stage, the customer is required to complete the Checkout form.
The website will then redirect to the CHIP payment page. As we're operating in a test environment, we'll employ a test card for the payment:
Card Number: 4444333322221111
Expiry Date: Any future date
CVV: 123
Name: Any random name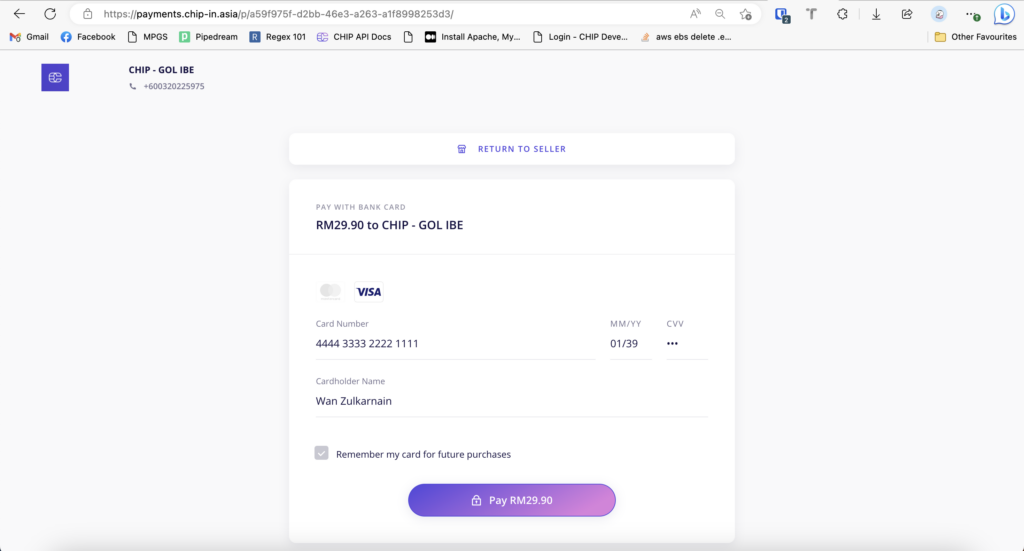 Note: In this tutorial, we've ensured that 'Force Tokenization' is enabled and the 'Payment Method Whitelist' includes Visa and Mastercard in the CHIP for WooCommerce settings.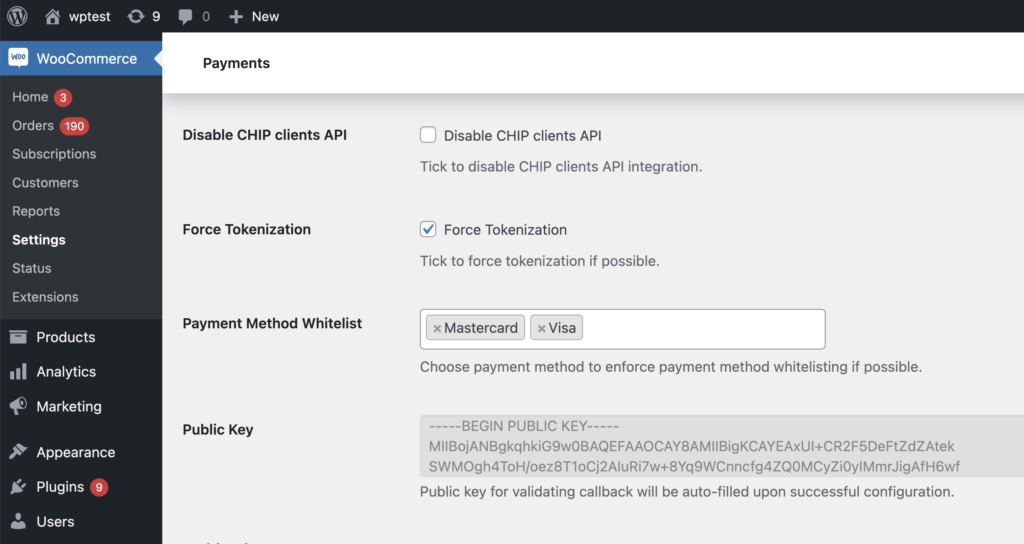 After a successful transaction, CHIP will navigate back to the WooCommerce site.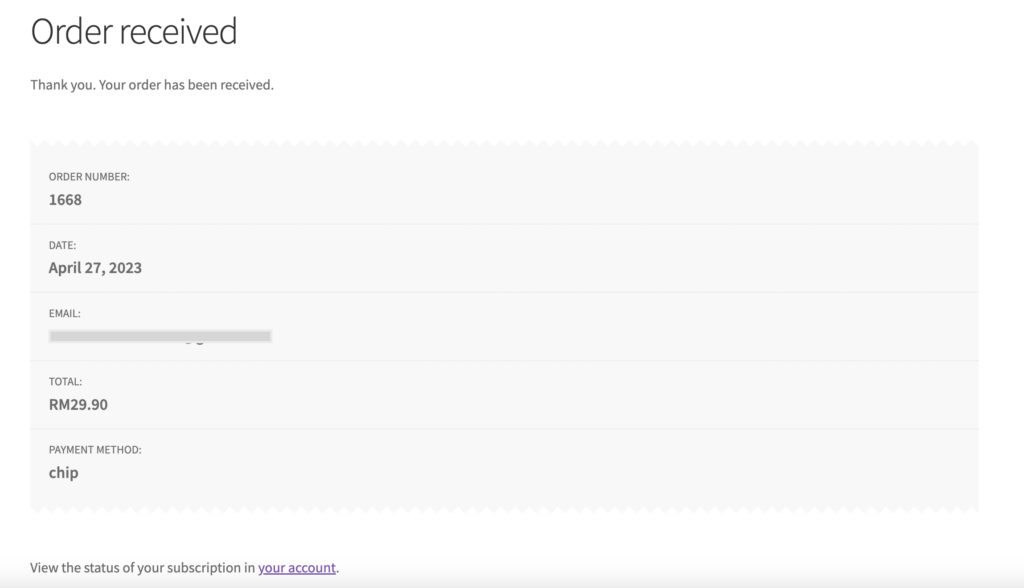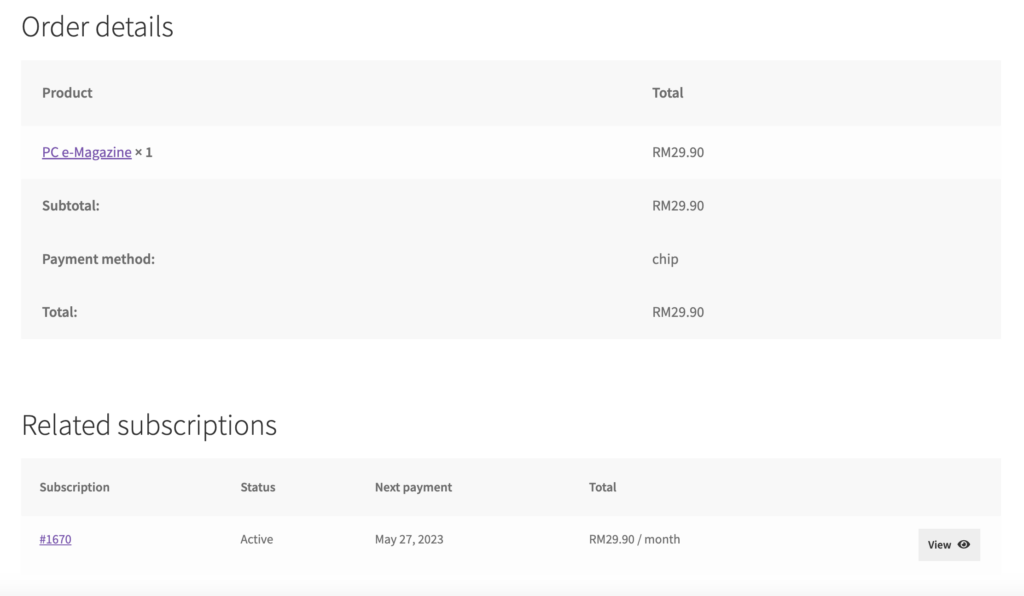 From this point forward, the customer's card will be automatically billed RM 29.90 monthly until the subscription's termination.
In summary, to get started, you need the following plugins:
Key Points to Remember
On its own, WooCommerce only facilitates one-time products.
To enable support for subscription products, you need to install the WooCommerce Subscription plugin.
Management of subscription products is conveniently done through a single WordPress Dashboard.
CHIP for WooCommerce natively supports WooCommerce Subscription, requiring no additional modifications.
Recommended related topic
Read: CHIP Collect – CHIP for WooCommerce: initiate refund to customer
---
We're always open to content contributions from our community. Join our Facebook Group and share your work or topic ideas to potentially be featured on our blog.
Moreover, if you have suggestions for our upcoming features, we'd love to hear them! Share your Wishlist with us.
Don't forget to like and follow us on our social media platforms if you haven't yet. You can find us on Facebook, Twitter, Instagram, and LinkedIn. We appreciate your support! 🙂